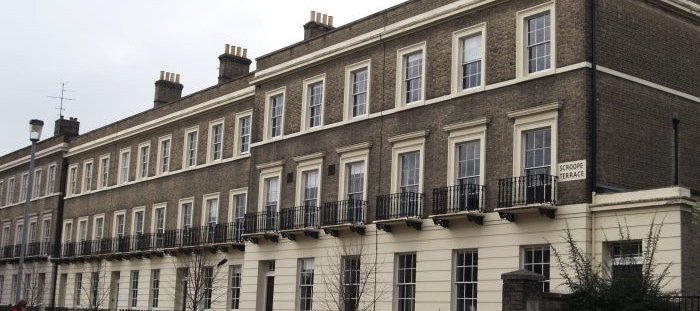 The Department of History of Art at Cambridge began life in 1970, and the present History of Art Tripos dates from that time. By then, however, Cambridge had already been a major centre for the production, collection, and study of art and architecture for centuries.
Amongst Cambridge's architectural heritage can be found representatives of every major style from the high medieval to the postmodern. Whether in the iconic monuments of the late Gothic such as King's College Chapel, the Early Modern eclecticism of Peterhouse Chapel or Caius' Gate of Honour, masterpieces of English Baroque by Christopher Wren; or the bold twentieth-century experimentations at the Sidgwick Site and elsewhere, Cambridge has long stood at the forefront of architectural innovation and excellence. The city's collections of art and antiquities are amongst the most important in the country outside London, with several million objects housed in the space of one square mile. The bequest of the 7th Viscount Fitzwilliam in 1816 founded the museum that bears his name. Now boasting a collection of over half a million objects, it has been described by the director of the National Gallery of Art in Washington DC as 'the finest small museum in Europe'. Many leading artists have themselves lived, studied and worked in and around the University.
Horace Walpole, one of the English leading collectors and art historians of the eighteenth century (when the discipline in its modern sense began to develop) was educated at Cambridge, as, in the nineteenth century, was M. R. James, later University Librarian, Provost of King's, and father of the study of medieval art. The establishment of the Slade Professorship of Fine Art in 1869 has brought many of the leading art and architectural historians to lecture at Cambridge over the years, such as Ernst Gombrich, Nikolaus Pevsner, John Summerson and Anthony Blunt.
Since its establishment as a separate department in 1970, the History of Art at Cambridge has gone from strength to strength. Its academic staff has included Michael Jaffé, George Henderson, John Gage, Robin Middleton, David Watkin and Deborah Howard. Our alumni fill top posts in art and higher education institutions throughout the world, as well as pursuing highly successful careers in many other walks of life. Read about the variety of careers pursued by Cambridge history of art graduates, as well as about some of our more famous alumni.