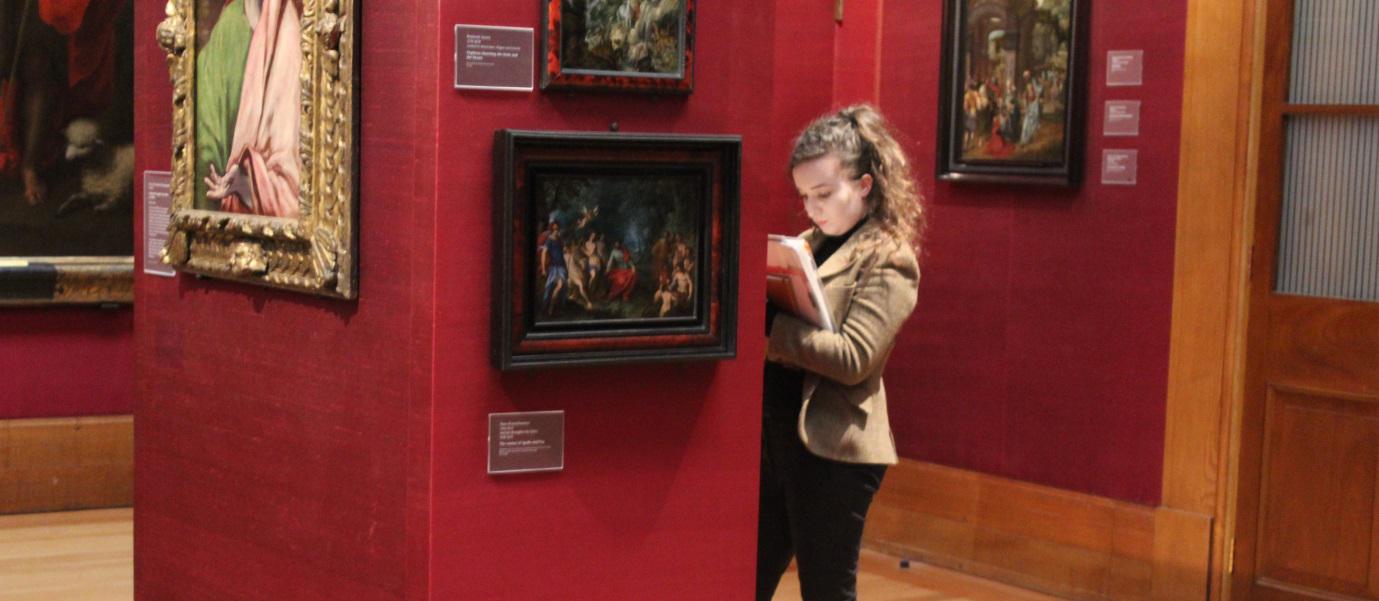 If you have any questions about studying Art History, or studying at Cambridge, please email outreach@aha.cam.ac.uk
Have you ever looked at an object and wondered why it looks like that?
Do you like looking at images and decoding their messages?
Are you interested in how objects reflect the politics, culture and literature of the societies which made them?
Then Cambridge History of Art Taster Days are for you!
Open to all Year 12 students attending UK state schools- these FREE day-long taster events will give you an experience of what it is like to study History of Art at Cambridge. You'll attend lectures by current Cambridge academics, visit a college, learn about the range of careers that Art History can lead to, and work up-close with collections from the Fitzwilliam Museum, just next door to the department.
Travel bursaries will be available for students travelling a substantial distance to attend.
Please note that Taster Days are only open to students attending UK state schools. Students should be taking at least one essay-based subject at A-level to take part. If you have any questions about this, or would like to discuss any extenuating circumstances, please contact outreach@aha.cam.ac.uk.
Places for all Taster Days are limited, and will be allocated to suitable applicants on a first-come-first-served basis.
 To book a place on one of the above Taster Days, please complete a Taster Day application form and return to the Department Secretary via email (hoart-secretary@aha.cam.ac.uk) or post.
---