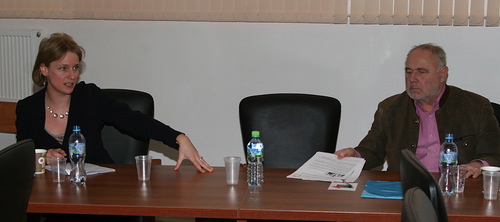 The Department's teaching and research are both enhanced by a number of active collaborative partnerships, both within the university and with outside institutions from home and abroad.
Current collaborations include:
The Cambridge-Columbia exchange programme allows staff and graduate students from two of the leading History of Art Departments to discuss research and ideas, primarily through an annual graduate symposium which alternates between Cambridge and the University of Columbia in New York.
The Cambridge-Courtauld Russian Art Centre in a joint initiative between the Department and the Courtauld Institute of Art in London to provide a forum for the investigation of Russian and Soviet art.
The Cambridge-Boughton House Partnership is an active collaboration in both teaching and research between the Department and Boughton House, one of England's foremost stately homes and private art collections. This includes an annual study day at Boughton House for all of our first-year students.
The Cambridge-Paris Science Lettres Partnership, a research collaboration between the Department, Warburg Institute and V&A, and various Paris institutions, including the Ecole Normale. Its theme is 'entangled histories 1750-1900': the relations between the rediscovery of Roman interiors, archaeology, the emergence of scientific interest in the interior as a psychological phenomenon, and the emergence of design as a discipline. Prof. van Eck welcomes MPhil and PhD proposals on this theme
The Cambridge-Munich Strategic Partnership, a research collaboration between the Department, the Ludwig-Maximilian Universität and the Zentralinstitut für Kunstgeschichte in Munich. It provides for exchanges between staff and graduate students, and is a partner in the graduate seminar 'Histories and possibilities of German Bildwissenschaft' that takes place in the Michaelmas term this year
Within Cambridge itself, the Department works closely with the Fitzwilliam Museum and with Kettle's Yard, as well as with CRASSH (the Centre for Research in the Arts, Social Sciences and Humanities) on a variety of innovative programmes and projects.